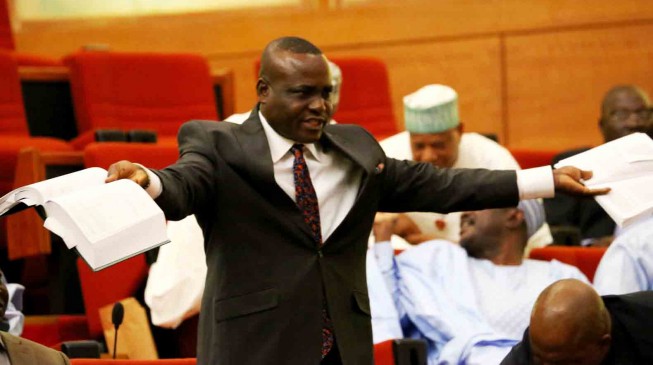 Ita Enang, senior special assistant to the president on legislative matters (senate), has apologised to the senate over the comments of the representative of the attorney-general of the federation at a meeting with the committee on judiciary, human rights and legal matters.
Tendering the apology while fielding questions from journalists in Abuja on Friday, Enang said it was wrong for Okoi Obono-Obla, representative of the attorney-general, to have said that the senate had no right to have invited Abubakar Malami, attorney-general.
Enang was a member of the senate in the seventh assembly.
"I heard the statements after and I want to apologise to the distinguished senate, to the committee on judiciary and to the distinguished senators," he said.
"That statement ought not to have been made: the attorney-general is attorney-general of the federation, appointed by Mr President, cleared by the senate and responsible to the federation.
"We are going into this matter, we will handle this matter but I first have to tender my unreserved apology for the impression it may have created to the distinguished senate, senators and the committee members."